Children in Action Leader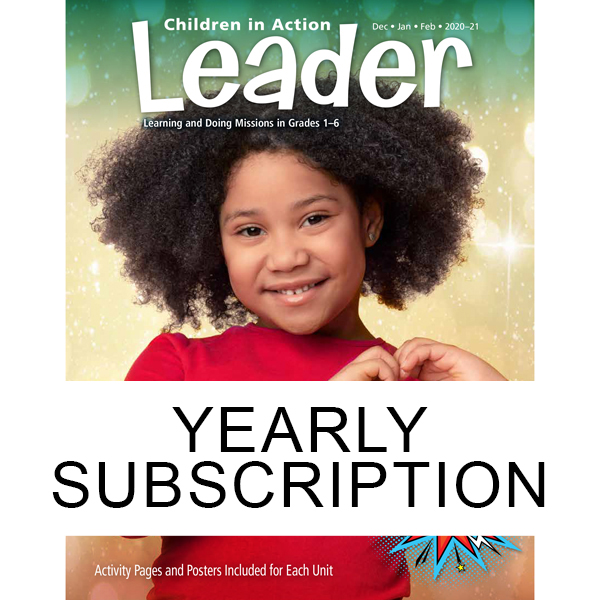 *SUBSCRIPTION IS BEING DISCONTINUED AFTER THE JUNE/JULY/AUGUST ISSUE. Contact Customer Service at 1-800-968-7301 or customerservice@wmu.org with any questions. 
Children in Action Leader is the planning guide/kit essential for your weekly Children in Action meetings. It includes a full-color poster, reproducible activity pages, Bible-learning activities and missions project ideas. Designed for boys and girls in grades 1 through 6. 
Click here to download a free sample activity from CA Leader. Click here to sign up for a free sample of Children in Action curriculum.
Digital subscriptions are available immediately in your Digital Library on wmustore.com.  Each new issue will be added before the first of the month.
*Children in Action Leader is protected by US and International copyright laws. Reproduction and distribution of these materials (print and digital) without written permission from WMU is prohibited.