Children in Action Leader DJF 2020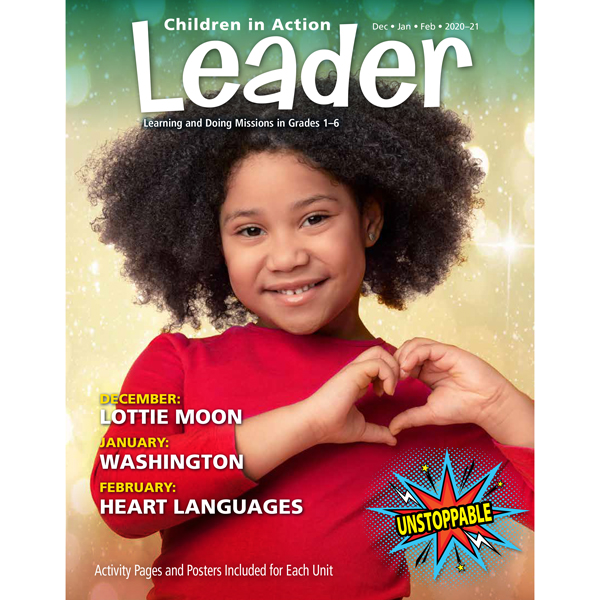 This quarter's Children in Action Leader will help you plan weekly missions discipleship lessons designed specifically for Children in Action. Children will discover how Lottie Moon followed God's call to become a missionary in China, learn about John Bai's* journey from China to Washington to plant a Chinese church, and meet Tom Ferguson and learn how he reaches people in Sub-Saharan Africa for Christ with different forms of art from these cultures. Includes Bible stories, games, recipes, crafts, missions project ideas, and more to enrich your weekly missions experience.
*Name has been changed.
*Children in Action Leader is protected by US and International copyright laws. Reproduction and distribution of these materials without written permission from WMU is prohibited.
Available as a digital download only.