GA Leader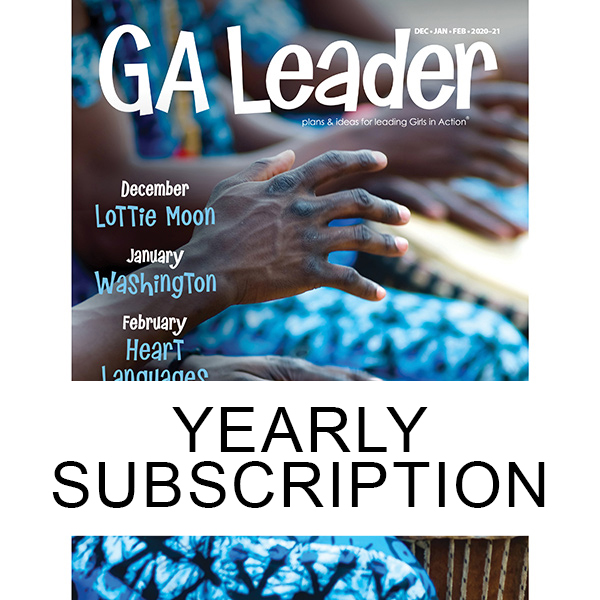 GA Leader serves as your essential resource for leading a vibrant Girls in Action organization. Each issue carries weekly missions-education lesson plans for girls in grades 1 through 6. 
*Purchase one subscription per leader or classroom.
Click here to download a free sample activity from GA Leader. Click here to sign up for a free 4-week sample of Girls in Action curriculum.
Annual Print Subscription (4 quarterly issues): $26.99
Annual Digital Subscription (4 quarterly issues): $24.99
Print subscription orders placed today will start in approximately 4 to 6 weeks with the June/July/Aug issue. 
Digital subscriptions are available immediately in your Digital Library on wmustore.com.  Each new issue will be added before the first of the month.
To renew a current subscription or to order past issues, please call WMU Customer Service at 1-800-968-7301, Monday-Friday, 8:30 a.m. - 4:00 p.m. Existing subscriptions cannot be renewed online.
*GA Leader is protected by US and International copyright laws. Reproduction and distribution of these materials (both print and digital) without written permission from WMU is prohibited.