RA Leader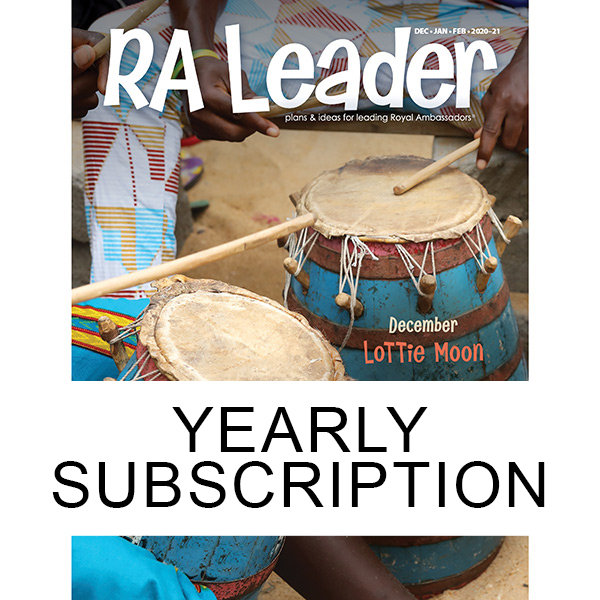 *SUBSCRIPTION IS BEING DISCONTINUED AFTER THE JUNE/JULY/AUGUST ISSUE. Contact Customer Service at 1-800-968-7301 or customerservice@wmu.org with any questions. 
The definitive and essential planning guide for Royal Ambassadors! Each issue provides weekly session plans, advice for Lads and Crusaders, leadership articles, and more.
Click here to download a free sample activity from RA Leader. Click here to sign up for a free sample of Royal Ambassadors curriculum.
Digital subscriptions are available immediately in your Digital Library on wmustore.com.  Each new issue will be added before the first of the month.
*RA Leader is protected by US and International copyright laws. Reproduction and distribution of these materials  (both print and digital) without written permission from WMU is prohibited.