Mission Friends Leader Kit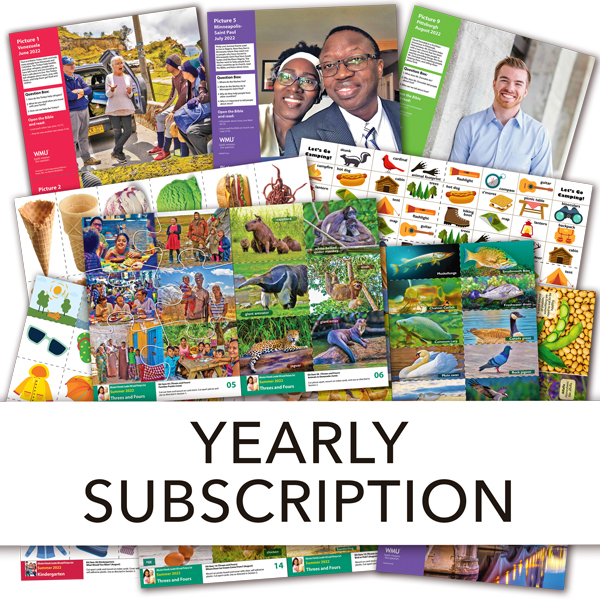 In each issue of the Mission Friends Leader Kit, you'll find games, songs, posters and vibrant photos to enhance the learning activities found in Mission Friends Leader. This kit is a must-have aid to complement your lesson each week in Mission Friends.
Annual Subscription (4 quarterly issues): $74.99
Mission Friends print subscription orders placed today will start with the Sept/Oct/Nov 2022 issue. 
To order Mission Friends materials for June/July/August, please call Customer Service at 1-800-968-7301, Monday-Thursday, 8:00 a.m. – 5:00 p.m. CT.
Existing print subscriptions cannot be renewed online. Existing digital subscriptions can be renewed online using the email address linked to your account.