Women on Mission Leader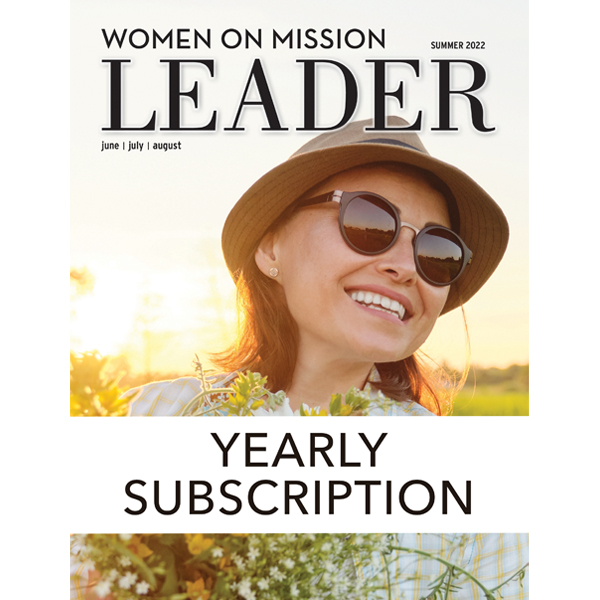 Help the women in your church focus on missions with this engaging planning guide with a user-friendly format. Each quarterly issue includes leader tips, promotional flyers, and meeting plans for your women's group. For use as a companion piece to Missions Mosaic (sold separately).
Annual Subscription (4 quarterly print issues): $14.99
*Purchase one subscription per leader. 
Women on Mission Leader subscription orders placed today will start with the Sept/Oct/Nov 2022 issue. 
To order Women on Mission materials for June/July/August, please call Customer Service at 1-800-968-7301, Monday-Thursday, 8:00 a.m. – 5:00 p.m. CT.
 Existing subscriptions cannot be renewed online.
*Women on Mission Leader is protected by US and International copyright laws. Reproduction and distribution of these materials (print and digital) without written permission from WMU is prohibited.