Missions Journey: Kids Leader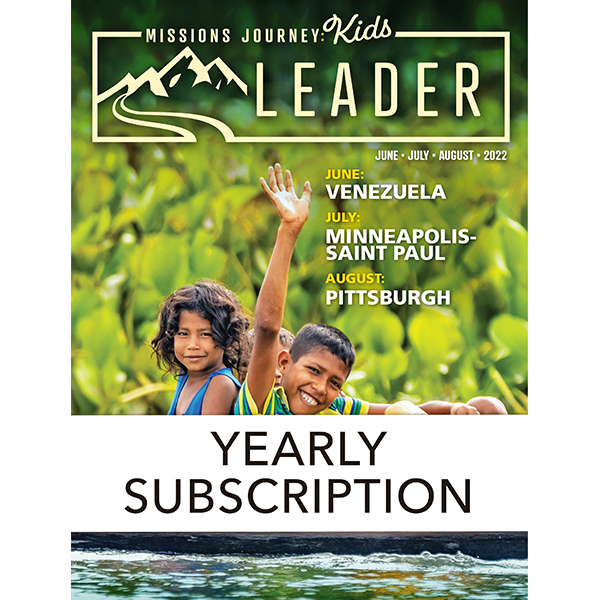 Missions Journey: Kids Leader is your guide to leading children grades 1–6 in missions discipleship. This quarterly guide provides three month-long units, each focused on the work of missions personnel in North America and throughout the world. Weekly lessons focus on different aspects of missions discipleship, while the thread of the biblical foundation of missions, including Scripture memorization, are woven throughout each lesson. Leaders will appreciate the step-by-step format in each lesson plan, at-a-glance supply lists and prep tips, suggestions for alternative ways to lead classes (such as digital learning), tips for customizing lessons, and  bonus activities for the missions groups Girls in Action, Royal Ambassadors, and Children in Action.
Purchase one for each leader.
Missions Journey: Kids print subscription orders placed today will begin with the Sept/Oct/Nov 2022 issue.
To order children's materials for June/July/August, please call Customer Service at 1-800-968-7301, Monday-Thursday, 8:00 a.m. – 5:00 p.m. CT.
Download a Missions Journey: Kids sample unit >>
*Missions Journey: Kids is protected by US and International copyright laws. Reproduction and distribution of these materials without written permission from WMU is prohibited.