Missions Journey: Kids Leader Kit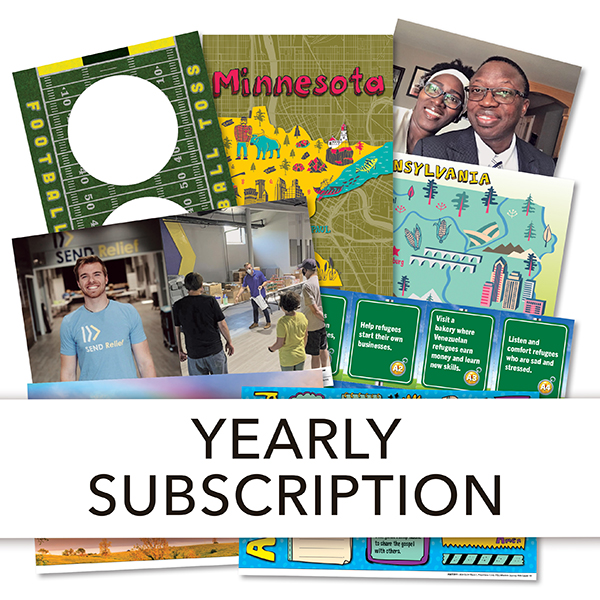 Missions Journey: Kids Leader Kit contains full-color posters, games, and activities that coordinate with the lesson plans in Missions Journey: Kids Leader. The quarterly kit contains a map of the missions area, a missions photo, and a memory verse poster for each monthly unit. These posters will help leaders create an interactive learning environment. In addition to the maps, photos, and Scripture posters, leaders will appreciate having a variety of ready-made, reusable fun games and activities to engage their children's imaginations as they learn about missions around the world.
Purchase one for each class.
Missions Journey: Kids print subscription orders placed today will begin with the Sept/Oct/Nov 2022 issue.
To order children's materials for June/July/August, please call Customer Service at 1-800-968-7301, Monday-Thursday, 8:00 a.m. – 5:00 p.m. CT.
Download a Missions Journey: Kids sample unit >>
*Missions Journey: Kids is protected by US and International copyright laws. Reproduction and distribution of these materials without written permission from WMU is prohibited.